Verge (XVG) to $15 in 2018?
John McAfee has become a very well-known name (and advocate) in the word or crypto currency. And although his credibility has come into question by those who know about his earlier years as a fugitive on the run, his knowledge of (and predictions for) the crypto world are nothing short of impressive. That's why when he tweeted recently that he expected to see a $15 Verge in 2018 the Internet went crazy.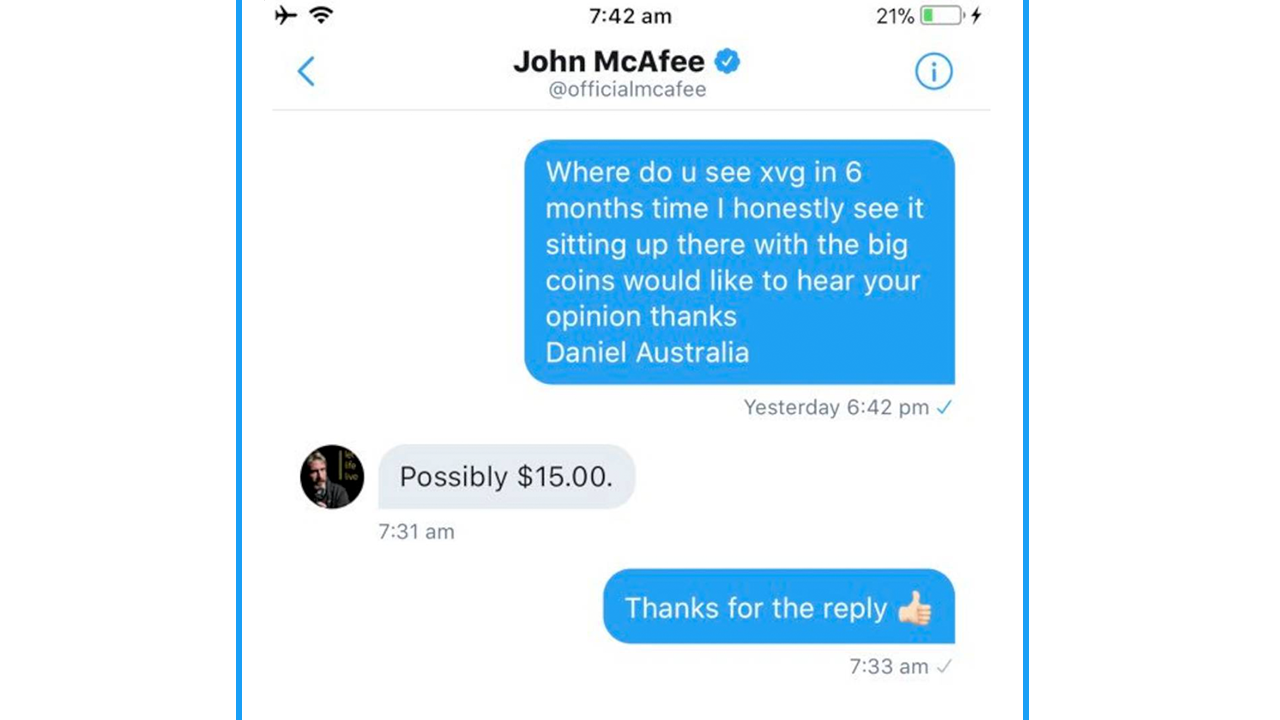 In a tweet from his official Twitter account he responded to somebody asking about where he sees Verge in 6 months. He also added:
"My XVG prediction #XVG #WraithProtocol if you think these Verge prices are high – you haven't seen nothing yet."
Is This Even Possible?
One thing I've learned is that nothing is impossible in the world of crypto. But I decided to crunch the numbers to see what it would take for this privacy coin to hit the $15 mark. With the current circulation, price point, and market cap of Verge, it would take roughly a $225,800,000,000 market cap for Verge to hit the moon at $15. This would put it above the current market cap of Bitcoin. Again, not impossible but that's a lot of movement in 6 months.
Do I think that Verge will hit $15 in 2018?
I certainly think it's possible given that the coin has grown over 1400% in the past. But I feel that McAfee was likely projecting this for later in 2018. He's been known to read things really fast and respond quickly. So it's possible that all he saw was 2018 in the original question. But I'm definitely hopeful that we'll see a $15 Verge. In fact, I'm super optimistic for the popularity of Verge to rise in the coming years. Otherwise I wouldn't have loaded up on the coin when it was sitting at one penny. 😉
What are your thoughts on Verge (XVG)? Do you think it'll shoot to the moon in 2018?